Myglamm Buzzer Glamm party offer
---
MyGlamm Offer, the leading beauty brand in India, has launched a new and exciting offer for its customers – the Buzzer Glamm Party offer. This offer is perfect for those who love to socialize and enjoy beauty treatments with their friends. With this offer, earn rewards of MyGlamm Free Products from Glamm Party.
To participate in the Buzzer Glamm Party offer, you need to download the MyGlamm app from the Play Store and log in to your account. Once you have logged in, click on the star icon to check out the offer. Here, you will see the option to Buzzer any 10 of your contacts. You can choose to Buzzer your friends, family, or colleagues, and share the offer with them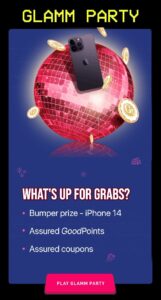 For every Buzzer, you will earn a reward coupon that you can use to buy MyGlamm products. The more people you Buzzer, the more reward coupons you will earn. This means that you can get your hands on some amazing beauty products for free or at a discounted price.
Also read – WOW Skin Sc. Face Serum Free Worth ₹599 for FREE | Just shipping
How to get Free Shopping Coupons from Myglamm Buzzer Game?
1. Download the MyGlamm App from here – MyGlamm Download
(When Will You Open MyGlamm You Will See Star Button In Bottom Center)
2. Game Banner will show up, Click on Play Glamm Party.
** if this offer do not show then – click directly here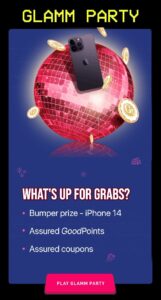 3. Sync your contacts.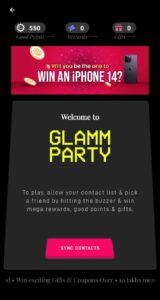 4. Click on every contact buzzer, Do not buzzer on STAR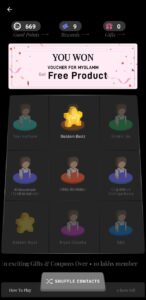 5. For Every Buzzer, You will get Free Shopping Coupon or Product Trial coupon.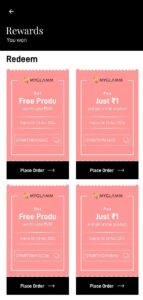 6. Get 100% Discount on Products or Try MyGlamm Products at ₹1 from the MyGlamm Buzzer game.
7. Enjoy Free Shopping.
But that's not all – the Buzzer Glamm Party offer also comes with some additional benefits. When you Buzzer your friends, they will receive a unique discount code that they can use to purchase MyGlamm products at a discounted price. This means that you can share your love and beauty with your friends and help them save money on their beauty purchases.
In conclusion, the MyGlamm Buzzer Glamm Party offer is a great way to enjoy a fun-filled beauty party with your friends and earn rewards at the same time. So, download the MyGlamm app today, Buzzer your friends, and start earning rewards to get your hands on some amazing beauty products.